Amanda Werth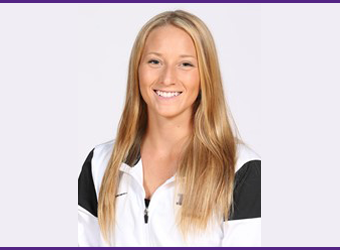 My name is Amanda Werth. I currently am in my 9th year coaching softball. During my time as a coach, I have trained and developed many girls into the area's best softball players. I have helped girls achieve their goal of playing high level travel ball and then moving onto successful college softball careers. I consider myself very fortunate to have a job that I love and am so passionate about. My goal is to help players achieve their dreams as I did mine. I hope to influence the next generation of athletes in a positive way and help them become the best they can be both on and off the field.
I currently teach hitting, fielding, catching, and beginner pitching to all girls 8 years old and up. In addition to lessons, I am happy to offer both team sessions and large scale clinics periodically throughout the year.
I started my softball career at Royalton-Hartland High School, where I was a 5 year Varsity starter. Through hard work and excellent coaching I was able to continue my softball career at Niagara University in Lewiston, New York. I played almost every position for Niagara including outfield, first base, third base, catcher and pitcher. Always considered a dynamic defensive player, I believe my biggest contribution to the team was my consistent bat in the lineup.
I started coaching as an assistant travel ball coach in 2011 and started offering private lessons. Eventually, I progressed as a head coach for the Lou Gehrig organization. Our team won several large tournaments and came in 9th out of 180 teams in the Ohio World Series. Several of my players went on to play college softball. Although I enjoyed my time playing, I realized that coaching and giving back my knowledge of the game was where my heart was.
Now that my college career has ended, I am determined to help the newest generation of Western New York athletes and coaches get to the next level of play. Through dedication, patience and hard work I hope to help the young women of Western New York prepare for their futures whether on or off the field.
Upcoming Events
Elite Softball Clinic at Adpro Sports Training Facility
Click here to Register
Two Day Softball Skills Clinic
Click here to Register
MLK Day Elite Softball Clinic
Click here to Register
Book a lesson with Amanda!