Alison Benz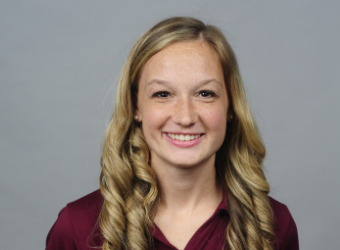 Ali played softball at Gannon University from 2012-2016. She was a pitcher for the Golden Knights and was a part of the 2015 NCAA Regional qualifying team. She was a 4-year varsity starter for Mount Mercy Academy from 2008-2012.
Ali previously taught lessons at SPP, but more recently served as a graduate assistant coach for the Springfield College Softball team, where she worked as a pitching coach and strength and conditioning coach. She also spent the last year as a strength and conditioning coach at Eastern Michigan University. She loves to give pitching lessons and enjoys teaching players of any age!

Coaching Highlights
Springfield College (Springfield, MA) Division III
Graduate Assistant Softball Coach (pitching) 2016-2018
2017 NEWMAC Championship Runner-up
2017 NCAA Regionals
Coached Talia Loda, 2017 NEWMAC Pitcher of the Year
Sports Performance Park
Softball Pitching & Hitting Lessons (2014-2016) **also a Certified Strength and Conditioning Specialist
Eastern Michigan University Division I
Loomis Chaffee School (Windsor, CT) High School
Springfield College Division III
Playing Highlights
Gannon University (Erie, PA) Division II
4-year member 2012-2016
Pitcher
2015 PSAC Championship Runner-up
2015 NCAA Regionals
2014 Gannon Athlete of the Week
NFCA All-America Scholar Athlete; PSAC Scholar Athlete
Mount Mercy Academy (Buffalo, NY)
4-year varsity starter 2008-2012
1x team Most Improved; 3x team MVP
Immaculata Tournament MVP
2011 Monsignor Martin League Champions
2012 Monsignor Martin League Pitcher of the Year
All-Catholic, All-WNY, All-NY State selection
Amherst Lightning
Book a lesson with Alison!