Joe Winkelsas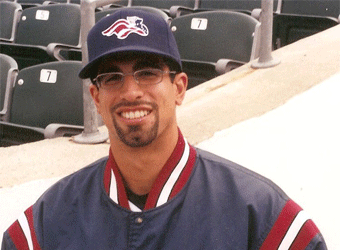 Joseph Winkelsas is a former right-handed professional baseball pitcher. He pitched parts of two seasons in Major League Baseball.
Professional Highlights
Atlanta Braves 1996-2003, 2007
Chicago White Sox 2004-2005, 2008
Milwaukee Brewers 2006 
Empire Professional Baseball League 2017- Head Coach & Manager of the 2017 Champion Plattsburgh Redbirds
Sioux Falls Canaries of the American Association Independent League 2015- Pitching Coach
Engineered one of the lowest team ERA's in Sioux Falls Canaries history.
Atlanta Braves Professional Baseball Club | 2012 – Present- Professional Associate Scout
Travel Experience
300+ wins
30+ tournament championships
Milwaukee Brewers 2006 
200+ players to colleague's
100+ players drafted
Benefits
Character, Integrity, Destiny, Legacy building skills
Focus, Concentration, Tunnel Vision Drills
Mediation, Relaxation Methods
Functional Fitness-Rocket Arms and Exit Velocity
Nutrition analysis
Gain 2-10 MPH with your new and improved swing/ exit velo, arm slot velo and release point or your money back
Creating 5 tool players while living your life on purpose at Sports Performance Park
Book a lesson with Joe!